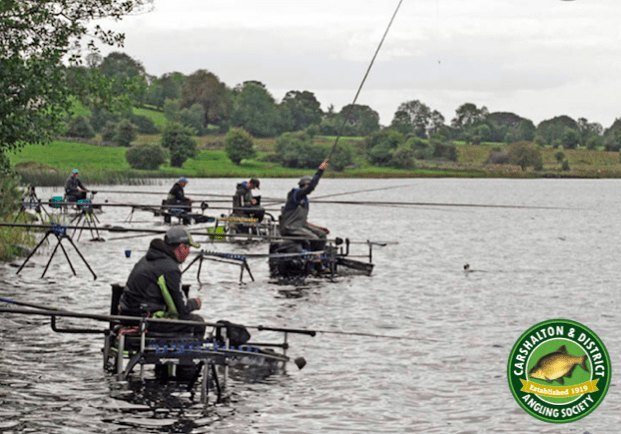 Winter Silvers League & Midweek Weirwood Matches for 2023
Weirwood Midweek Thursday matches 2023
Thursday midweek matches at Weirwood Reservoir will be available for members to take part, pools on the day will be £10. Spaces will be limited to around 10 anglers as we will be fishing on the wall by the sailing club subject to water level. Dates available can be found on the fixture list.
Winter Silvers League 2023
Later this year I will be running a Silvers Only League consisting of 6 matches over the winter period. The number of anglers will be a maximum of 16 anglers split into 2 sections. Venues will be our own Five Oaks & Bernies Fishery,  Race Track, Middle Lake and our own Top Lake. Random draw on the first day…..then  you'll go into the opposite section for the second match where we will repeat the process. The league will be run on a points system then weight count back. Payouts below are subject to a full turnout. Due to the way I intend to run these matches, an even number of anglers is a must, this is to ensure points are evenly distributed. 
League Entrance fee:  £20
Pools on the day:  £22 each match  Amount of anglers 16
Breakdown as it stands with 14 competing.
£580 Total prize money spread top 4
1st. £200  2nd. £160  3rd. £140  4th. £80
On the day Continental Payout: 1st £60  2nd  £50  with two sections @ £40
Golden peg £2. total income each match £28 rolled over if not won each round.
All golden peg money not won at the end of 6 rounds will be split 60/40 to the top two highest weights over the course of the league.
Silvers Only: Carp, F1's, Crucians or fantail type species do not count.
Dates shown in the fixture list 2023. Bookings taken now from March 2023.
Kind regards. Martin Charnock: 07547265097
16 Anglers maximum, booked in are as follows:
 1. Martin Charnock  2. Richie Hemmings   3. Les Collins.  4. Gary Barnes.  
5. Steve Beard  6. Tony Hardstone  7. Robbie Gaiger.  8.  Boz.   
9. Trevor Pavitt.  10. Max Calverley.  11. Gary Spackman  12.  John Ayres 
13. Derek Carter    14. Ron Carter     15. space.  16. space